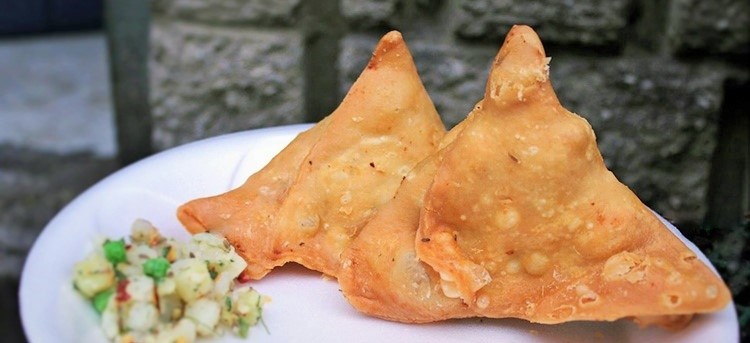 Traditional Pakistani savory and salty snacks
Apart from our mouthwatering and delectable sweets we also offer traditional Pakistani & Indian savory and salty snacks. Our samosas with a variety of fillings, namak paray fried to perfection, and crispy golden spring rolls bring customers from all over Mississauga and beyond to our door front. We are famous in the region for our samosas, over 3.5 million of which have been sold to date. We start by picking out only the freshest of ingredients, which come together to create the most delectable of fillings.
There are two kinds of fillings currently being offered, namely chicken and vegetable, but both are widely loved by our customers. The dough is rolled out by hand, and then each samosa is shaped and tucked manually. Finally, our samosas are fried to perfection till golden and crisp in premium quality cholesterol and trans fat free oil.
The evidence of our good service is in the number of five star ratings we have had from our customers, who also order our food for weddings, birthday parties, corporate events and religious occasions such as Eid and Diwali.