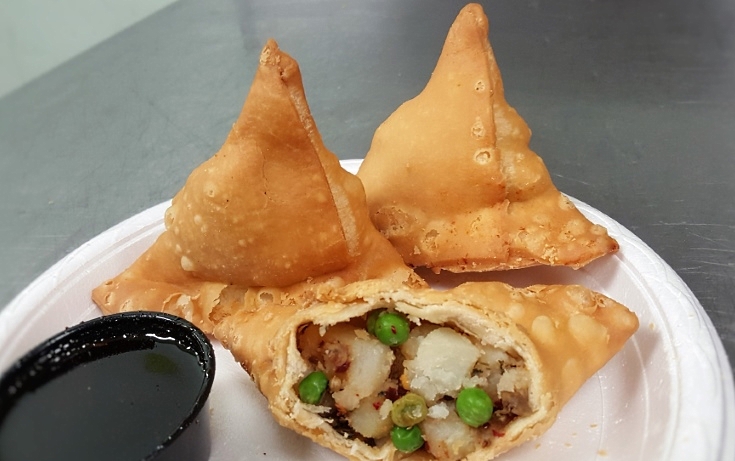 Always Hot Always Fresh Samosas
We at Pak Sweets are proud to say that our samosas are very famous with our customers, thousands of which are carefully mixed, rolled and fried every day. Samosas serve as a great snack to fulfil your cravings for salty and spicy food, or to serve guests at your home. All you have to do is come to our shop, buy our signature samosas, and let us do all of the fussy cooking and preparing for you.
We specialize in vegetable samosas, with a crispy pastry outside. We only procure grade 1 potatoes for making the filling for our samosas, which are then diced, before being seasoned with our special homemade masalas. All these flavors come together to make a delicious filling, that tastes great on its own as well, but takes a samosa to the next level. The pastry for the samosa once fried, is light and flaky, that crumbles in your hands. It is also salty, thus complementing the fusion of tastes that rests inside the filling. We work as a team to bring you the best tasting samosas, which are also prepared complying with the strict food safety standards.
In Ontario, we have brought the tradition of piping hot samosas alive, and people like to visit our shop to pick up a batch for them and their families to enjoy. We also take orders by phone call, so that your order is ready to go when you arrive at the shop, greatly eliminating the waiting time.