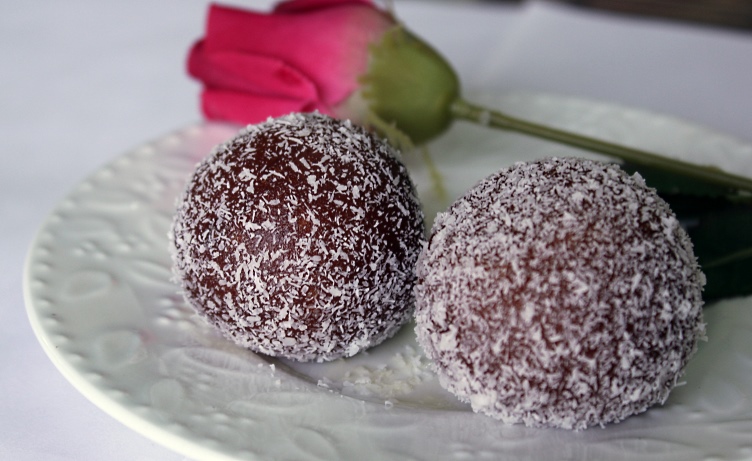 Coconut Gulab Jamuns, soft fluffy sweet balls of goodness
Gulab Jamun, are a sweet that tastes good whether you serve it hot or cold. We make our gulab jamun the old fashioned way, using fresh khoya instead of artificial milk powders, and using no preservatives or artificial flavors. We also make coconut gulab jamun, which has coconut added to the thick dough, and gives off the faint smell of coconut. These are golden with white studded throughout, and melt in your mouth dissolving to a sugary goodness.
First the dough is prepared, and adequately flavored. The consistency of the dough matters a lot because if it is not perfect, the gulab jamun can turn out flat. Balls of dough are rolled out by hand, and fried until a golden brown color. At the last stage, we soak the balls in sugar syrup. The ending result is enticing, mouth watering and almost melts in your mouth.
Gulab jamun are served on weddings and festivals. They are arranged intricately on silver platters and served to the guests. Some people like to warm them and eat them with a spoon, but one can enjoy them cold as well as with ice cream. We also sell all our sweets in large quantities for celebrations and days of religious and cultural significance.