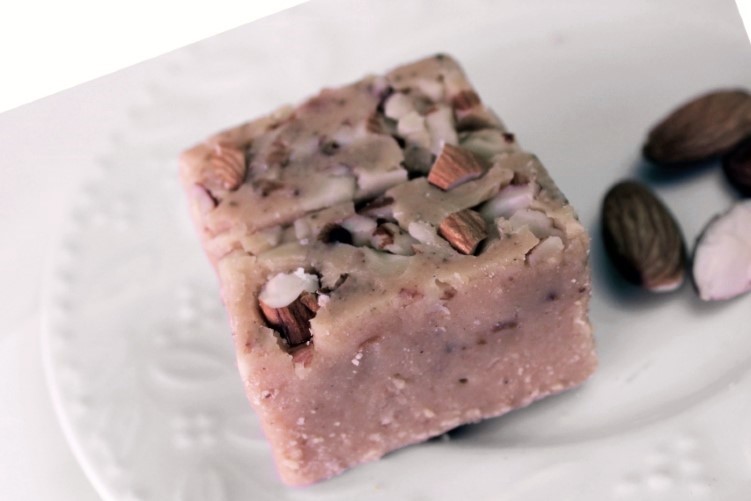 Almond​ ​​Barfi​, Squares and Hearts of sweet delight​
Almond Barfi is one of our most popular barfi. Almonds are added to the khoya barfi to give it a distinct flavor without over powering the creamy sweet taste. We only source the best grade almonds which are then hand crushed and added to the barfi mixture. Once prepared the barfi is cut into small square shapes, however according to customer requirements or for special occasions we can also cut it in to heart shapes.
We like to think that making barfi is an art which requires skillful hands with years of experience. It is a delicate process and demands utmost care. A right amount of ingredients and a unique process of cooking with care and love entails a delicious creamy barfi every time.